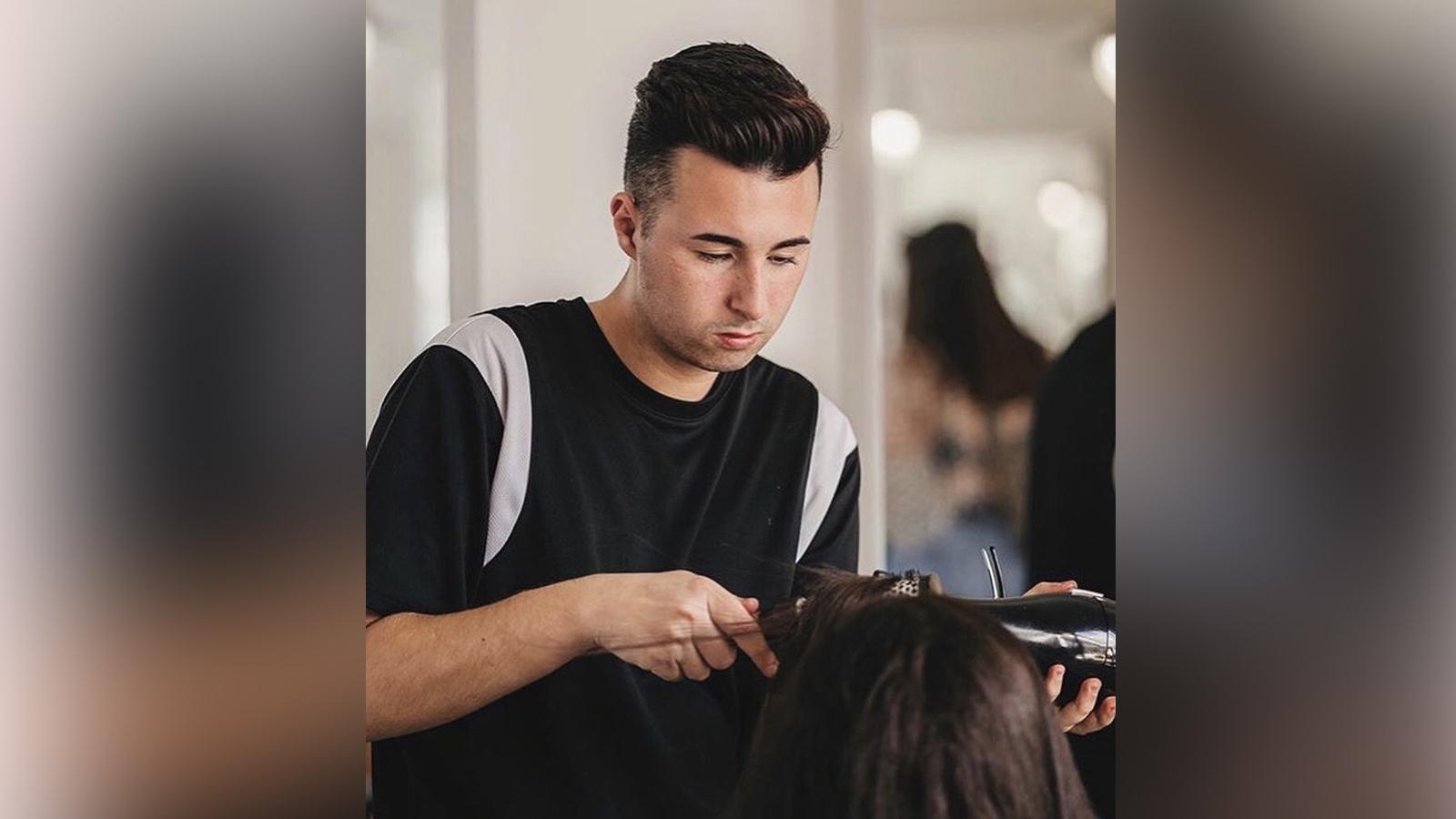 Stylist Spotlight: Karl Dawson, The.Space Hair, Soul, Beauty
Virtue®'s DNA is rooted in science, but it's also rooted in real people, real experience, and real feedback. Our stylists and salon partners are the heartbeat of this brand. They are in-the-field experts who guide and champion us, graciously lending us their time and insight. In just a few short years, we've grown so much, and we're proud that our salon community is growing, too. In these features, we love introducing you to the brothers and sisters who help make up this family––one full of passion, expertise, and great, great hair.
After 8 years of teaching dance, Karl Dawson of The.Space in Dublin, Ireland admits, "I never intended to be a stylist." But, when he tried it he loved it and went on to earn the L'Oreal Color Trophy in 2019. Here Karl shares his goals for 2021, his appreciation for the new normal, and the timeless advice he'd like to share with his younger self.

Q: Can you tell us more about your background and your journey? What made you decide to become a stylist? I started off as a dance teacher, for 8 years. I was inclined towards fashion. I never intended to be a stylist -- my mom and I loved getting our hair done and I thought, "Oh this looks fun!" I tried it and loved it.

Q: What insights do you have for the pro community regarding re-openings/navigating the new normal? The job has changed. I love that we get to spend more time with our clients for each service. I think the biggest thing is being sure to book enough time between each client to clean and mask up. I think that for the clients it's more enjoyable because the service is more one-on-one, so it's beneficial for both the client and stylist. I think it's good for the industry.

Q: What's your favorite memory from your journey? When did it feel like you caught your "big break?" When I won the L'Oréal Color Trophy in 2019. As a young hairdresser, it's been great to get to know other hairdressers and for them to get to know me. Going to Paris, shooting looks, and coming up with the upcoming trends was amazing.

Q: Is there anyone in the industry or beyond, that you really admire, or someone who inspired you in your career? The owner of The.Space Hair, Soul, Beauty, Carla Rose.

Q: How do you define a "success" after a client leaves your salon? It's exciting when clients want to book their next appointment and buy at least one product before they leave the salon.

Q: What's your favorite way to unwind after work? A bath and lighting some candles.

Q: If you could spend the day with someone who you consider a "style icon" who would it be? Anna Wintour; she's very business savvy and has every style on the rack, so you can learn a lot from her.

Q: How do you like to stay up to date on the latest trends, techniques, and styles? Instagram. I watch upcoming stylists and go to education sessions; it opens your mind to a lot.

Q: What's a trend that you hope comes back? Never goes out of style? I hope natural, lived-in color never goes, and bangs and 90s fringe come back.

Q: What was the worst haircut you ever had? When I tried to cut myself a sharp, 80's fringe. It didn't suit me.

Q: Worst haircut you ever gave someone else? It was actually a lob.

Q: What was the first hairstyle or technique that you mastered? Highlights!

Q: What's your personal hair routine? I like to wash and go, but I do love a good texture spray.

Q: What other things are you passionate about that aren't hair related? I love fashion and travel! My favorite place I've ever been is Dubai.

Q: What's your favorite guilty pleasure to indulge? Going out with friends after work and having a glass of wine.

Q: How do you manage work-life balance? I don't! It's one of my goals for 2021.

Q: What's next for your career? Stepping into the world of education. Hopefully getting to teach more hairdressers at my salon in apprenticeships and to travel as much as I can.

Q: What advice would you give to your younger self? Don't over complicate situations you can't control; just let them happen -- it always works out in the end.

Q: Why Virtue®? I love Virtue® because we're the only salon in Ireland to stock it. Jaye Edwards exposed me to the brand and is why I brought it back to my salon.

Q: What's your favorite Virtue® product? Healing Oil. It's insane. And the Dry Shampoo.
2021-02-08 18:13:00
0 viewed