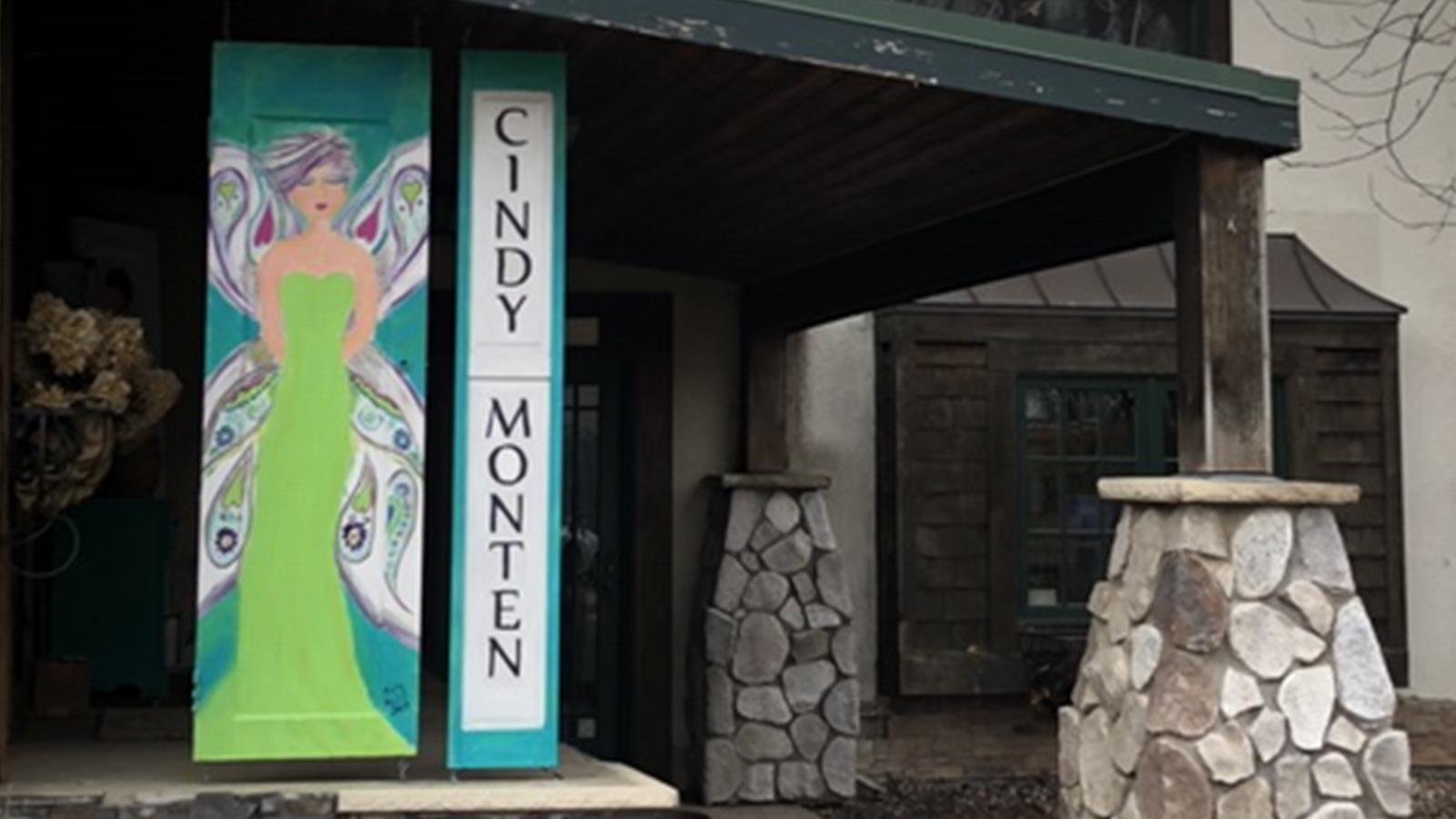 Stylist Spotlight: Cindy Monten, Cindy Monten Art and Beauty
Our stylist community is our family. Each Stylist Spotlight, we love sharing with you these brothers and sisters who not only support VirtueⓇ, but also help share our vision that everyone deserves to have truly healthy hair. They inform and enlighten us, and in turn, we continue to deliver the most revolutionary hair care they could ask for. What we're trying to say is, we couldn't do it without them.
Cindy Monten of Cindy Monten Art and Beauty in Excelsior, MN, has always been creative. "I prefer to work with my hands and find beauty where other people can't see it. I didn't grow up with the opportunity to nurture that, so I love that my studio is furnished with repurposed vintage items that I've created ." Today her studio incorporates painting and reiki to round out her creative space. Here she discusses the haircut that inspired her to be a stylist, her journey as an energy medicine practitioner, and how she's leading her salon heart first.

Q: What made you decide to open your own salon/become a stylist? When I was 13, I got a below-par haircut; I saved my money and paid $25 for a guy to just chop off my ponytail and call it a shag cut! I thought, if it's that easy, then I can do that. So I started cutting my friends' hair. I went to beauty school. For a while I worked for a guy who saw that I was getting restless, so he offered me a partnership. It was the wrong fit, but I ended up buying him out, which is how I got my first salon.

Q: What is the most challenging thing about owning your own salon? In the beginning, I bought into the idea that to be successful as a salon owner, you had to be a big salon. So I did that and had more than one location. But what we do is so heart centered, and I find that I prefer to work alone. The energy in my private studio is my own.

Q: Is there anyone in the industry or beyond, that you really admire, or someone who inspired you in your career? Vivienne Mackinder absolutely rocks. She is an educational super star, and the most sweet, humble, generous person. Also, my late husband, who I lost to cancer, was my greatest supporter and biggest fan. He was the ballast in my boat.

Q: What is your salon's unique approach to beauty and style? How do you define a "success" after a client leaves your salon? I am singularly focused on putting my heart and soul into each guest. At this stage in my life, connecting on a deep level, incorporating healing arts- reiki and energy work into the whole experience. From the consult and shampoo to the styling and home care lesson. I want clients to be a part of something they believe in. Success is a happy client.

Q: Who would you say is a true "style icon" in terms of beauty, fashion, and life? I have a few. Frida Kahlo because her work was born from her pain, which is something I can relate to. I love everything that Elton John has done––his fashion and style, and that he's always done it his way. And Michelle Obama. She's such a class act, she's so relatable.

Q: What is your favorite trend/style? I like a cute little pixie cut if it works for the client, something like Audrey Hepburn in the movie Sabrina. I also love a sexy rock n' roll shag, and 1940s-inspired styles like pin curls and finger waves. But I try not to get too hung up on trends, and instead look at people's individual features, lifestyle and hair type- then, create something that plays to their style.

Q: What was the worst haircut you ever had? When I was 7, I got a bad perm. I hated it so much, I got a pixie cut, and as the perm fell out, there were straight and curly bits of hair. I wore hats to school, and one day the teacher made me take off my hat. When she saw my hair, she let me put it back on.

Q: What's your personal hair routine? I alternate between the Full Shampoo and Conditioner, the Recovery set, and the Restorative Treatment Mask. I use Split End Serum every day with a blow out. The second day, I flat iron and use Texturizing Spray, and on day three, I use the Dry Shampoo.

Q: What other things are you passionate about that aren't hair related? Repurposing found items and painting witty, whimsical, works for women. I love cooking and feeding people, travel and astrology. I also swing dance, and love all kinds of music. My favorite genre is blues.

Q: What's next for your career? Striving to be my very best, most authentic, kind, generous, loving, open-hearted, and heart-centered self. I'm currently working to become a certified energy medicine practitioner. It's a four-year journey. I'm leaning into my work as a healer.

Q: What's your favorite Virtue product? ColorKick™ is an absolute game changer! I love Recovery Shampoo and Conditioner, and I use the 6-in-1 Styler on nearly everyone.
2020-04-28 22:31:00
0 viewed